Hello Everyone
Here at Babstats we have been working hard to bring you software for the Novalogic community.
we have released a few products for the community to use.
---
1) We now show the NovaWorld Server list which can be found under the Webpage Apps menu.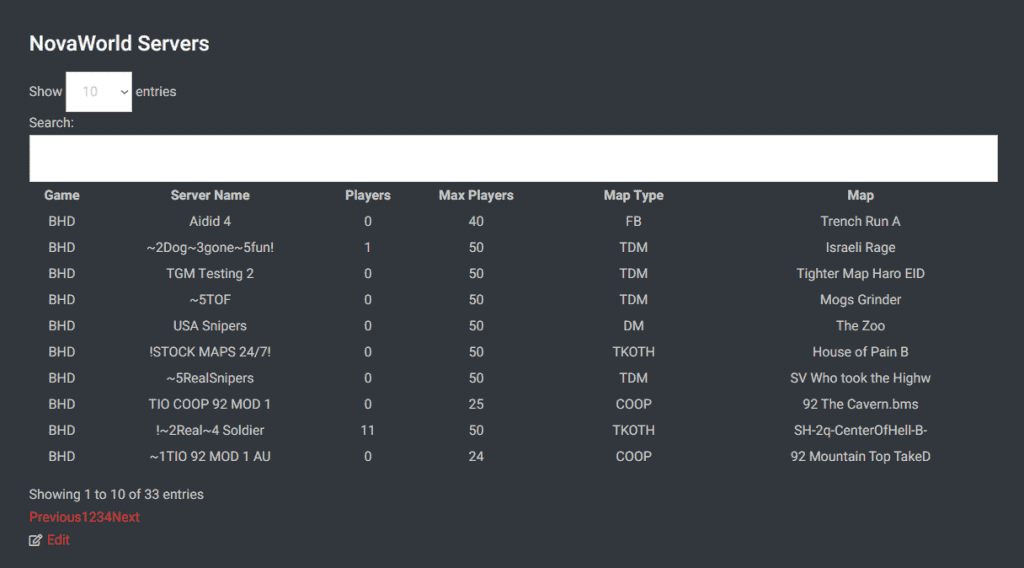 2)There is a Game monitor Widget/Block monitor for your BHD server, this will give you the iFrame html to add it to your web sites.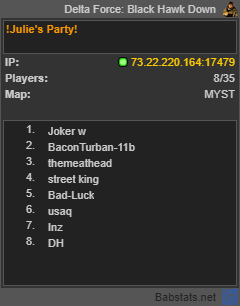 3)But last but not least the new Babstats lobby system to replace the old pinger. There are setup help file to install and use the lobby under the setup help menu.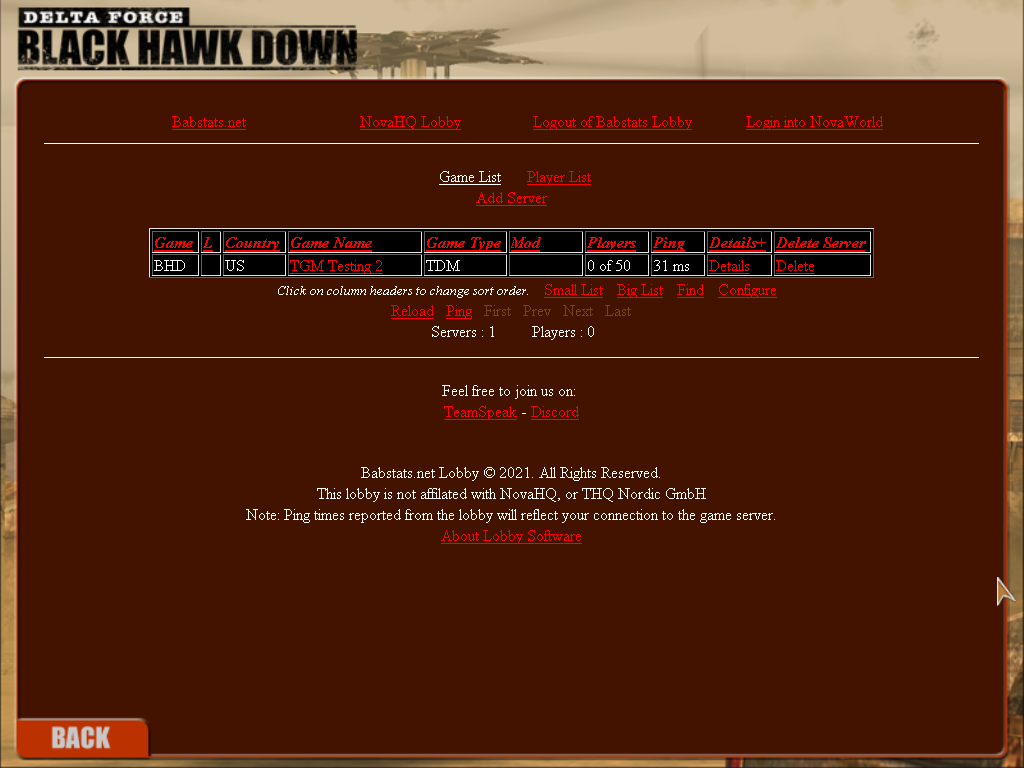 ---
We are working hard at providing the community with all the new toys to play with and use, so donation would be gratefully appreciates to help us continue our work with providing this service to you all.
Do please click on the donate button and help us keep up the work for you all.