Double click on the BMTv4-RC icon on the desktop to open the remote client.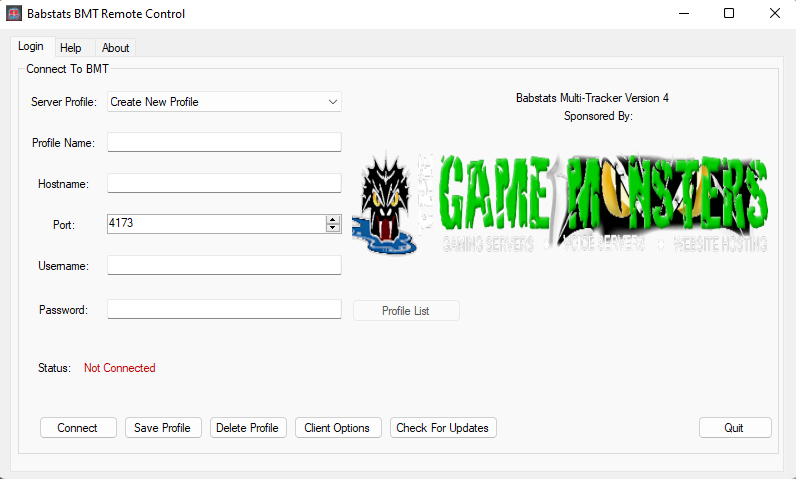 this is the default tab you will see.
Fill in the relevant information in the text areas.
Once you have filled it in click the save profile button to save the settings.
It will the give you a popup that will tell you it has saved the profile.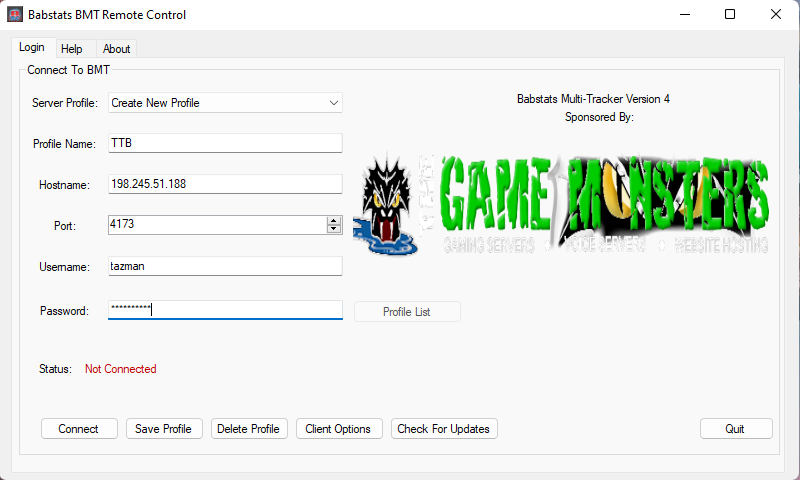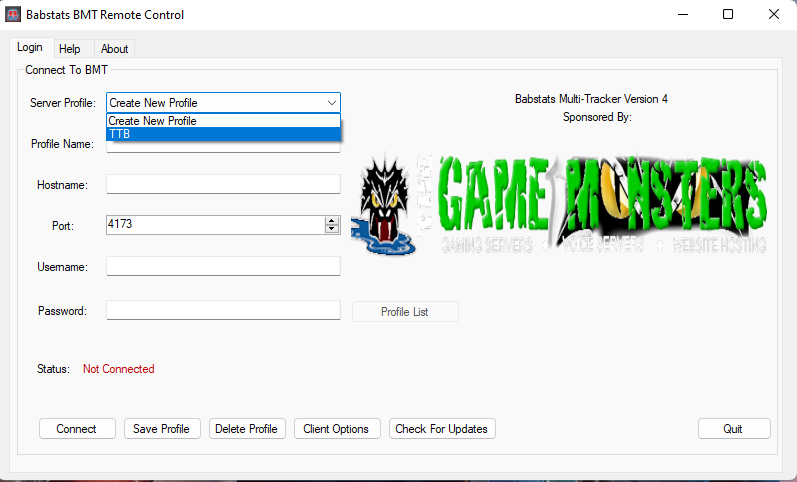 You can select the profile you want by clicking on the drop down box.
select the profile and it will load.
once the profile is loaded click on the connect button and if it connects this tab will disappear, wait a couple of seconds for the profile list to show.
If you wish to check for updates click on the check for updates button.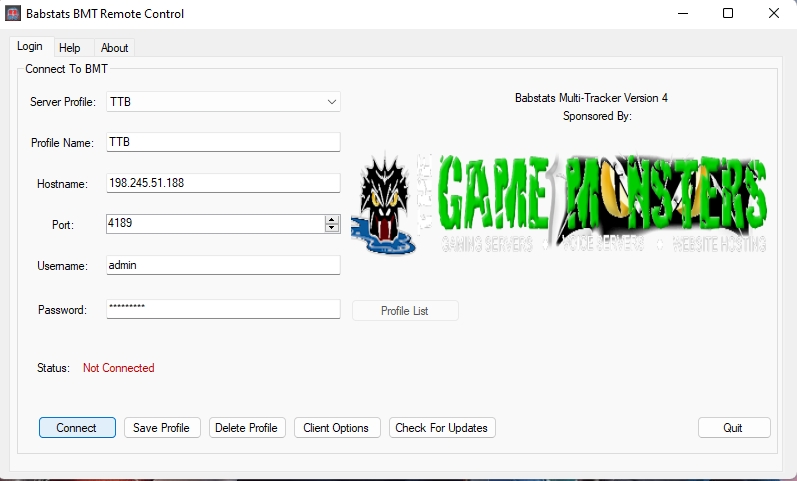 You are now connected to the profiles list so this mean the connection was established.
Now click on the Server Manager button (top right)
and away you go.